In honor of Michelle Obama new book "The Light We Carry", we wanted to celebrate ALL African American FEMALE LOCAL authors on the Gulf Coast. If you're an author and want to showcase your book, come to our store on December 9, 2022, between 6:00 PM – 8:00 PM and share your book. You must have books on hand, we will provide the table (with black table cloth) and chair.  Setup time is 4:30-5:30pm.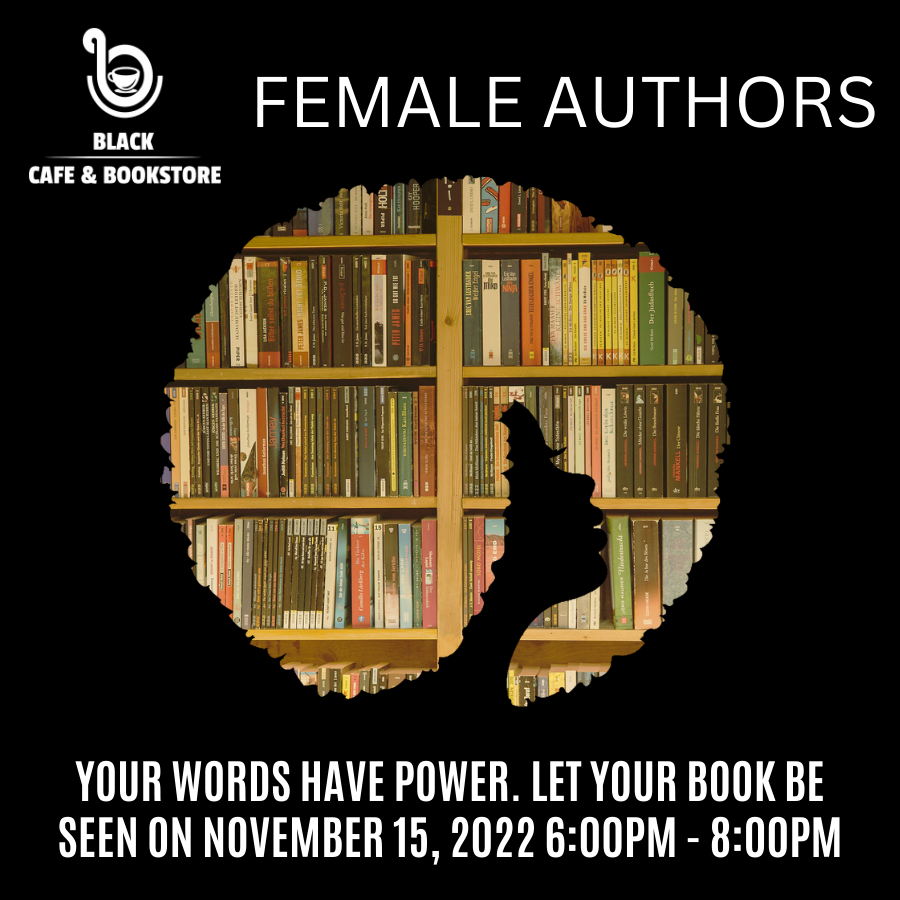 Join RWR Live 365 for the 8th annual Soulful Christmas Soul Market edition. We will feature Black Owned Small Business across the Gulf Coast so you can do your Holiday Shopping.
Do you have a product or service that you would like to see at the Soul Market? Get your Vendor Space for $20 that is 80% off our vendor fee:
You can sell any product you would like.
We will provide table with black table cloth and 2 chairs.
The Vendor Fee is $20 must be paid at the time of the application submission.
Setup time is 9:30 am-10:30 am
Break Down 4:00pm -5:00 pm
To register for this event go to
www.rwrlive365.com/soulmarket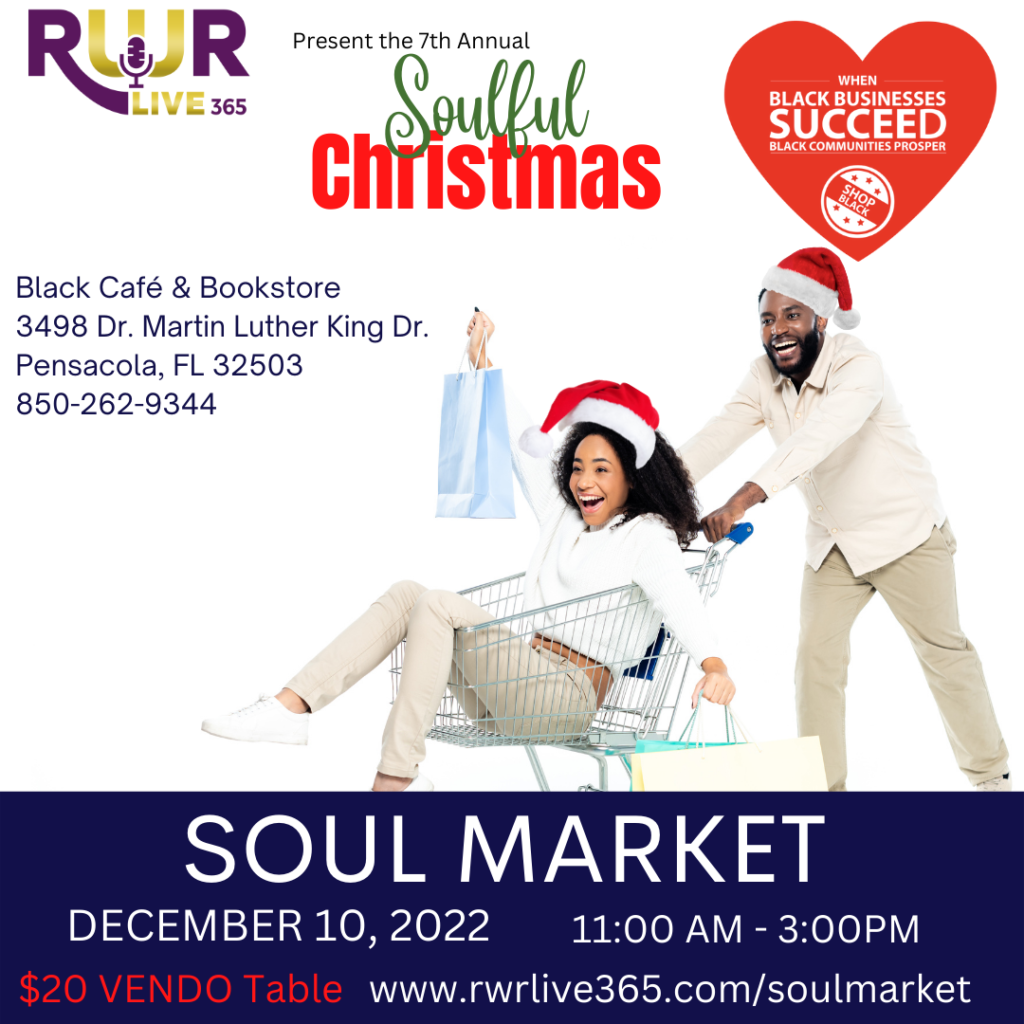 Would you like to use our space for your event or a meeting? Please view the booking calendar here for prices and availability.